Programs and Seminars
Across Canada
Thank You One and All!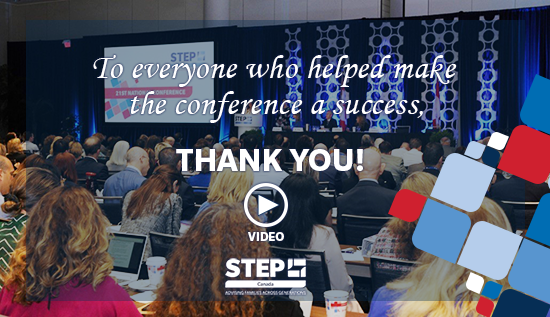 Our 21st National Conference welcomed almost 800 delegates this year and we would like to thank all those who attended. Your presence helped to make this event a great success and your enthusiasm is testimony to STEP Canada's aim to raise the public profile of trust and estate work as a profession. As the largest STEP Conference in the world, we hope you found it informative, inciteful and inline with STEP Canada's ongoing mandate to provide a forum for discussion and advancement of practitioner knowledge.

This simply would not have been possible without the generous support provided by all of our sponsors, listed below. It is through the support and participation of these sponsors that STEP Canada is able to present two unique days filled with invaluable, practical and timely discussions across 19 sessions with over 70 speakers and moderators, two keynote presentations and host a very special social event.

Countless hours were spent creating this event, many of them on a volunteer basis. We sincerely appreciate all the time and effort our industry experts devoted to crafting the programming. To our program committee, speakers and moderators, thank you once again. We believe this years diverse and dynamic group of panelists presented resonating and informative content which will greatly enhance the value of our delegates practices'.

The work has already begun towards our 22nd National Conference and hope to see you all June 11-12, 2020 in Toronto!
Become TEP Designated
The prestige associated with the internationally recognized Trust and Estate Practitioner, TEP, designation demonstrates to clients and employers that you have an advanced understanding of the trust and estates field and that you take a proactive approach to being at the forefront of the latest developments in the industry.
To learn more about the benefits to membership visit the Membership Benefits section of the website or download the Membership Benefits brochure (French).
Is the Assessment by Exam for you?
Courses covering the major areas of estate planning expertise:
Law of Trusts
Taxation of Trusts & Estates
Wills, Trust & Estate Administration
Trust & Estate Planning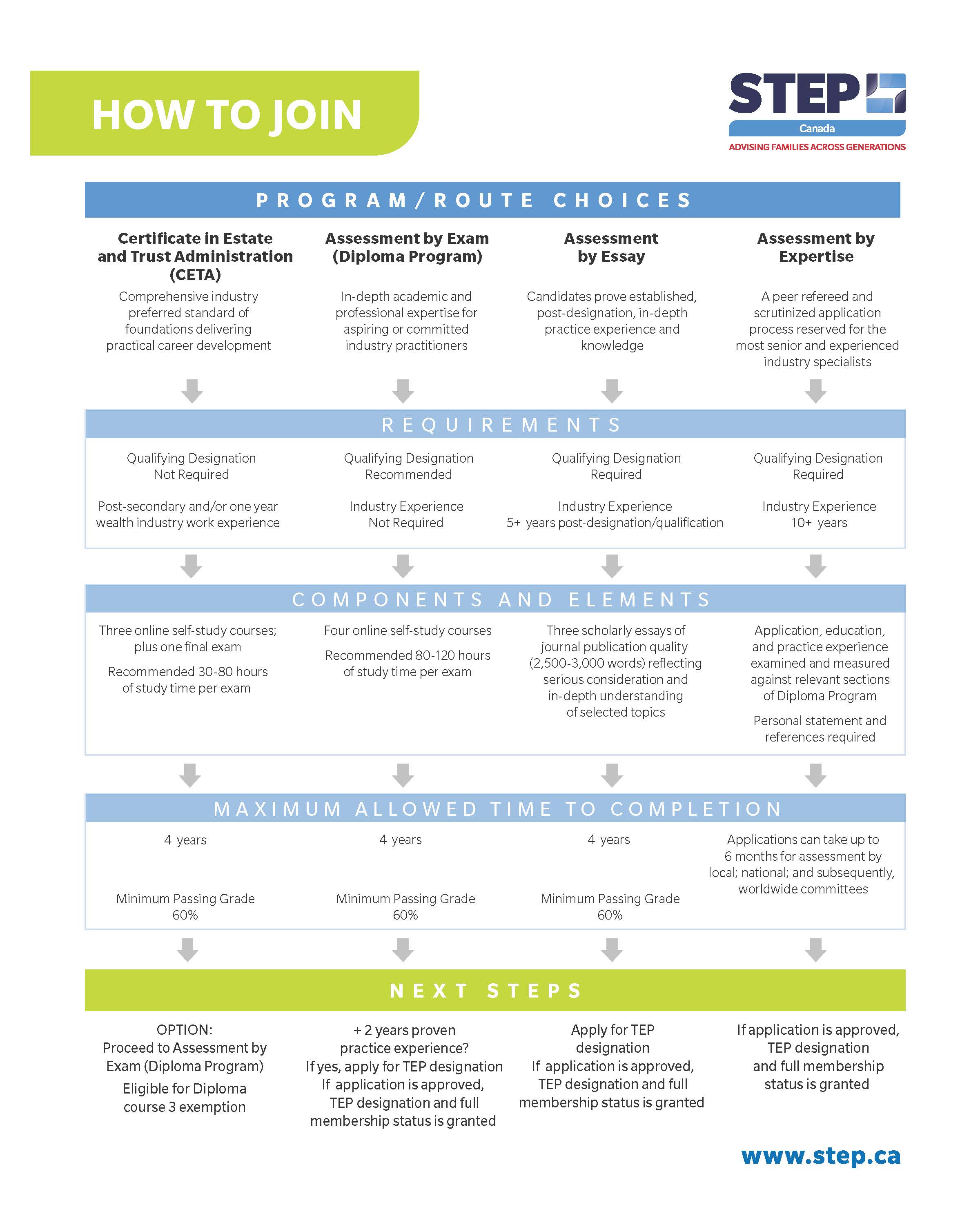 STEP Canada Welcomes our 2019 Board of Directors!