Become TEP Designated
The prestige associated with the internationally recognized Trust and Estate Practitioner, TEP, designation demonstrates to clients and employers that you have an advanced understanding of the trust and estates field and that you take a proactive approach to being at the forefront of the latest developments in the industry.
To learn more about the benefits to membership visit the Membership Benefits section of the website or download the Membership Benefits brochure (French).
Is the Assessment by Exam for you?
Courses covering the major areas of estate planning expertise:
Law of Trusts
Taxation of Trusts & Estates
Wills, Trust & Estate Administration
Trust & Estate Planning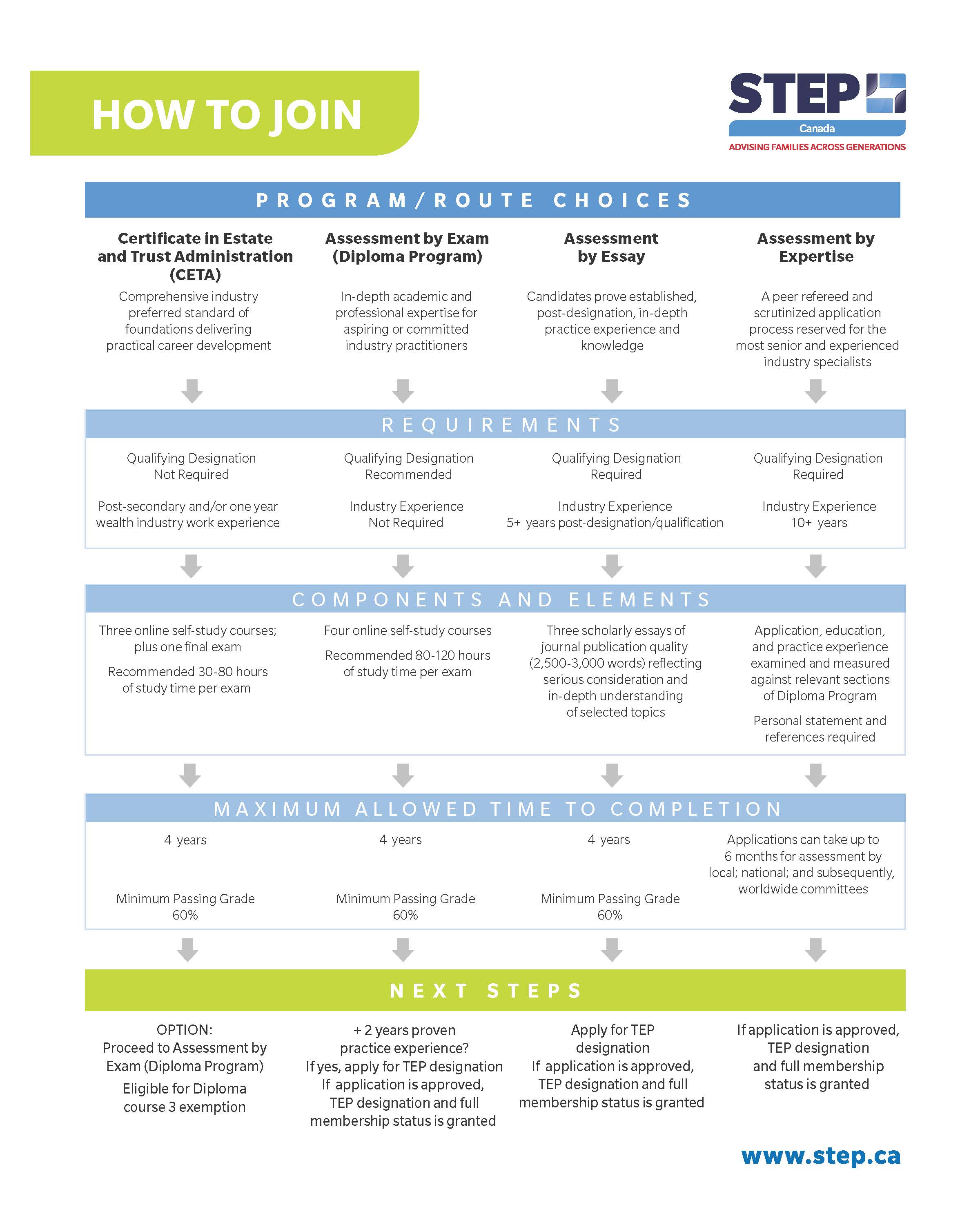 STEP Canada Welcomes our 2019-20 Board of Directors!